Glossy Solvent Free Epoxy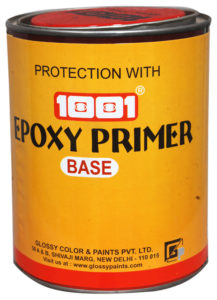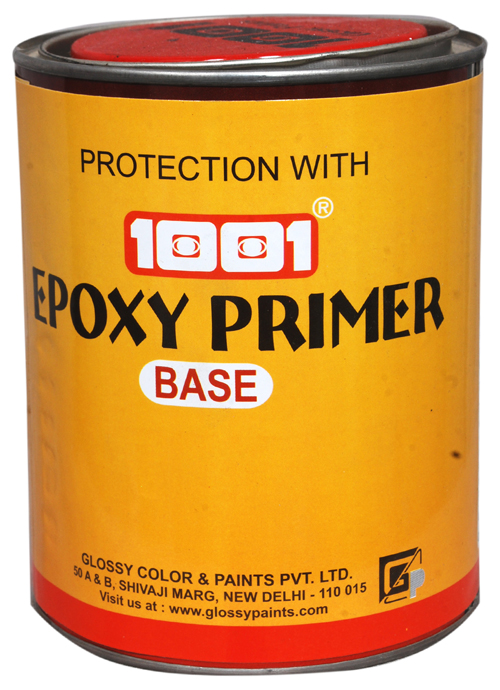 1001 Epoxy Primer is a two pack chemical resistant system ideally designed for offering superior performances in highly corrosive, chemical and coastal environments.

DIRECTION :

The surface to be painted should free from dust, oil, grease etc. Mix the base and Hardener in the ratio of  4:1 by volume (0.800ml of Base and of 0.200ml of Hardener makes 1 litre) and allow it to mature for 10-15 minutes. Apply a coat of the suitable Epoxy Primer and allow it to dry for 6-8 hours. Then apply 2 coats of the 1001 Epoxy Paint, giving an interval of 6-8 hours between each coat.

Use 1001 Epoxy Thinner for thinning.

CAUTIOIN :  Use the mixed paint within 2-3 hours.
| | |
| --- | --- |
| Description : | Twin pack ideal for high build flooring. |
| Thinning : | No thinning or solvent is recommended. |
| Uses : | Cementous floors. |
| Covering Capacity : | 6-8 sq meters per litre per coat with 200 micron DFT |
| Drying Time : | Touch dry : 2 hrs. Hard dry : Overnight. Complete curing 7days. |
| Color Range : | Enamel shadecard. |
| Packing : | 4, 10 & 20 litres. |
| Highlights : | Consume mixed material within 2hrs. |
| Shelf Life : | 12 Months |
| Undercoats : | Epoxy high build primer. |