1001 Epoxy Primer Grey (Air Dry)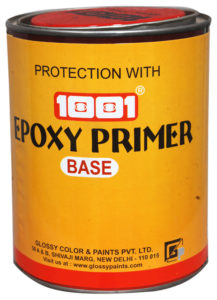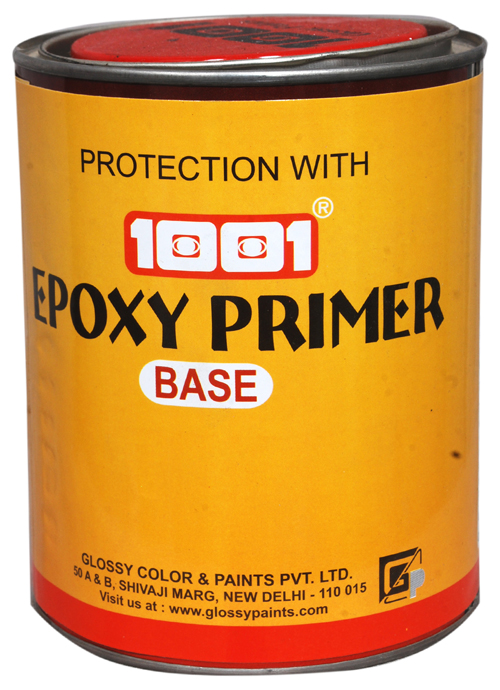 1001 Epoxy Grey Primer ST
Description :

A two-pack anti-corrosive epoxy primer for use on metal and steel surfaces, It is designed to offer superior performance in highly corrosive chemical and coastal environments. It can be overcoated with epoxy, chlororubber and polyurethane top coats. Apart from a history of success in refineries, fertilizer, chemical and other plants, it can also be applied on tank exteriors, equipment, pipelines, structural steel, etc.

Thinning :

Glossy's Epoxy Thinner 0682T

Uses :

All metal & non-metal surfaces

Finish :

Low sheen

Application :

By brush or spray/curtail

Covering Capacity :

Theoretical spreading rate 13 - 19 sq. metres per litre at an average DFT of 25 - 35 microns per coat.

Drying Time :

Touch dry : 1 hour.

Dry to handle : 4 hours

Hard dry : Overnight

Color Range :

Grey

Packing :

1, 4 & 20 litres.

Highlights :

Type Two-pack, cold cured. Composition Catalysed epoxy resin / zinc phosphate. Mixed (base & hardener must be consumed with in 4 hrs.

Shelf Life :

12 Months

Flash Point :

Above 25°C

Undercoats :

Self.

Directions of Use :

Mix base & hardener in ratio of 3:1 by volume. Wait for 30 minutes before use. Add 10% epoxy thinner.

Application Areas :

On any surface( metal, heavy or light), wood, concrete floors etc.
Epoxy Primer Grey is also available in Second quality (Elite) and Third Quality (Infinity.)
| | |
| --- | --- |
| Sno | Name |
| 1 | 1001 Epoxy Primer Grey HB ST |
| 2 | Elite Epoxy Primer ST (Grey or White) |
| 3 | Infinity Epoxy Primer Grey ST |
| 4 | 1001 Epoxy Red Oxide Primer ST |
| 5 | Elite Epoxy Red Oxide Primer ST |
| 6 | Infinity Epoxy Red Oxide Primer ST |
| 7 | 1001 Coal Tar Epoxy Primer ST |
| 8 | 1001 Epoxy HB MIO Primer (High Build Micaceous Iron Oxide) ST |